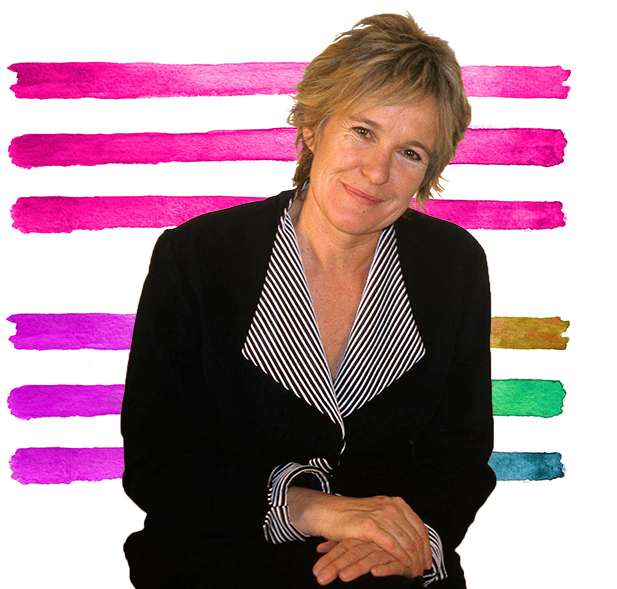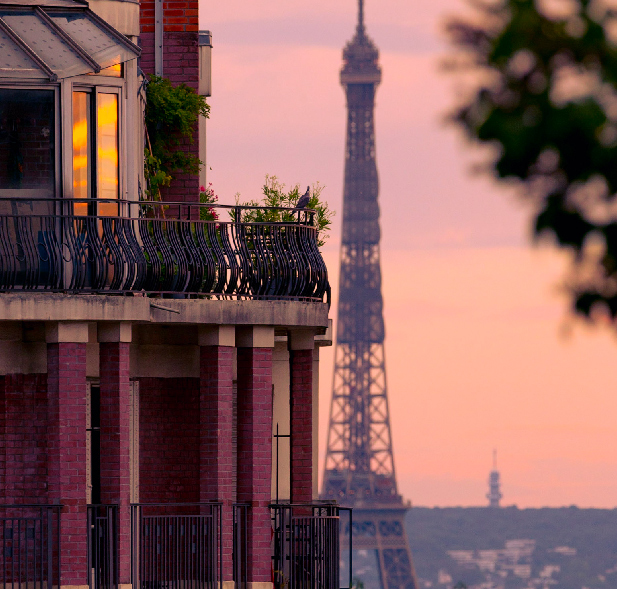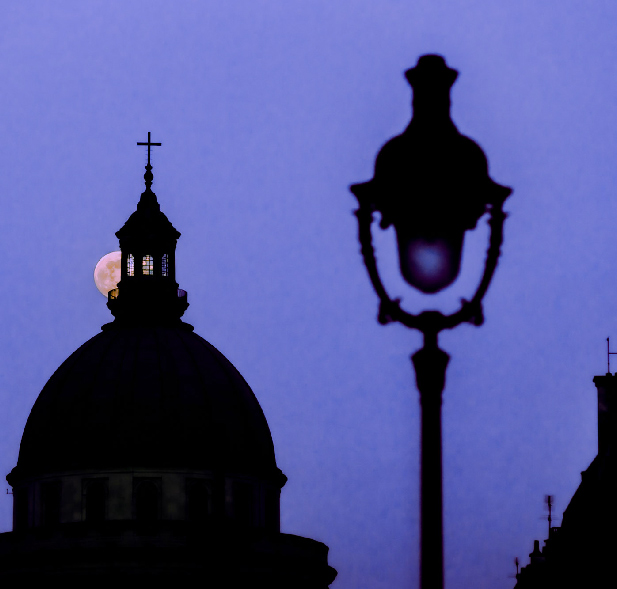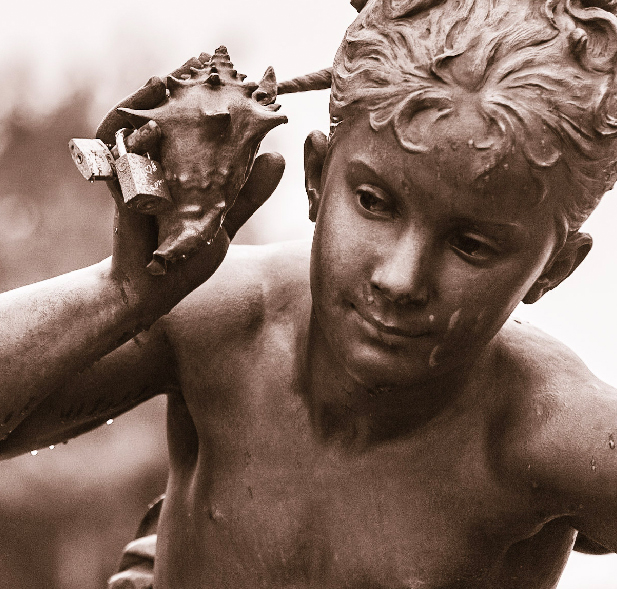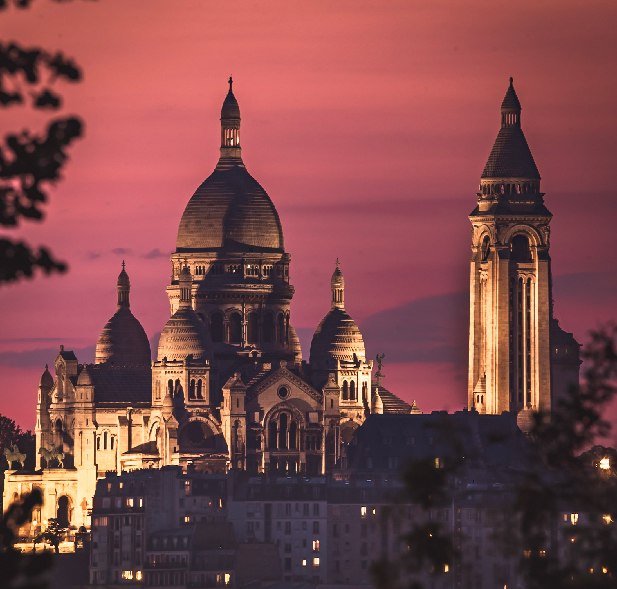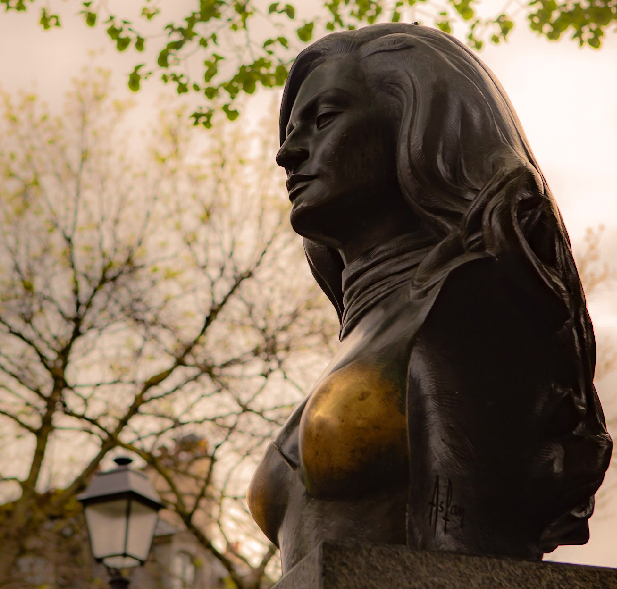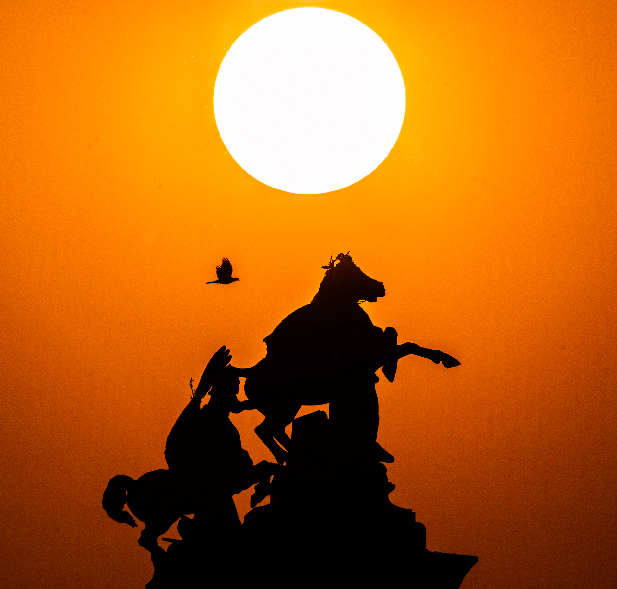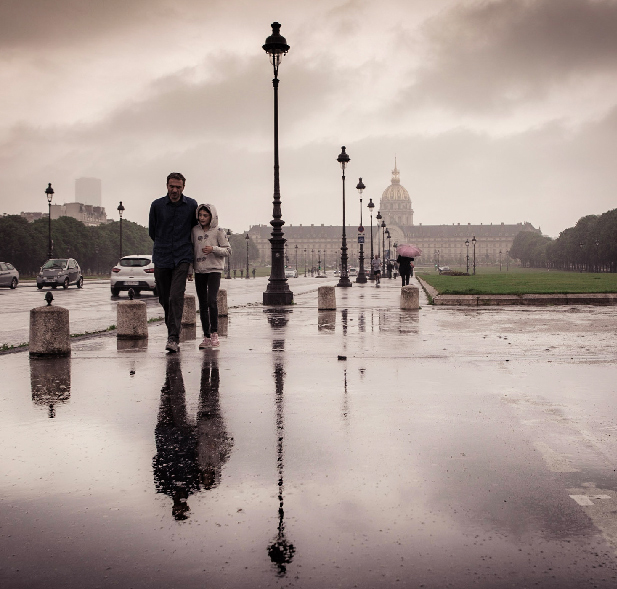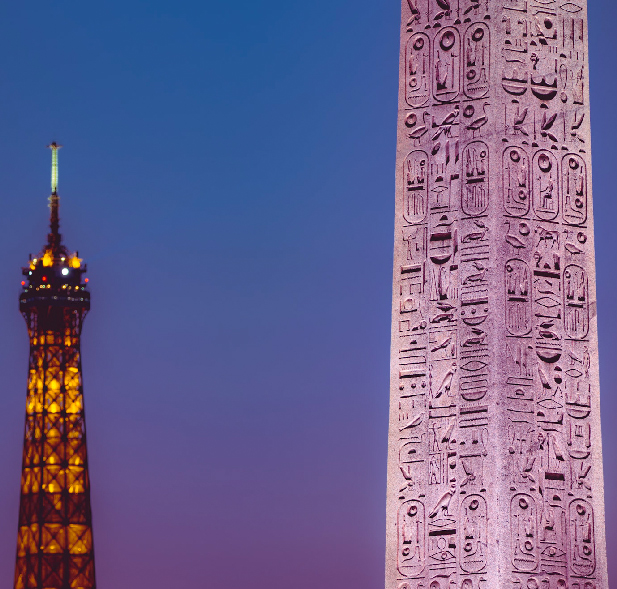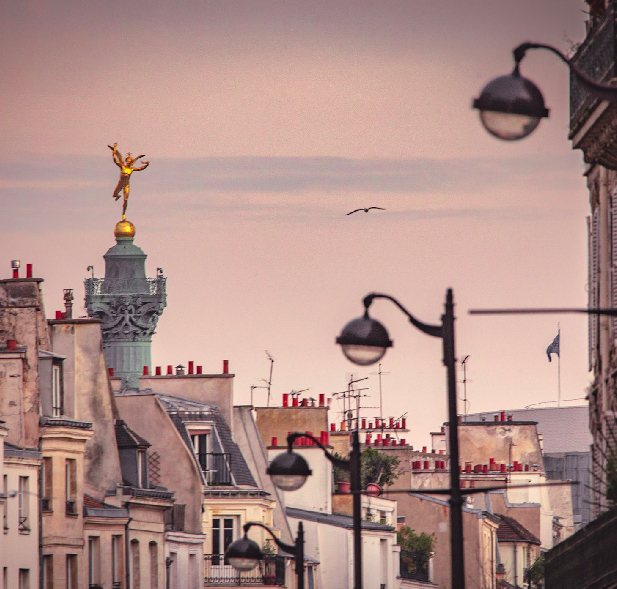 Hello, hello, and welcome Art Lovers and Curious Travelers,
Enjoy the passion, elegance, and drama of art in the personable ambiance of a small tour. You'll receive a gentle introduction to great works in Paris. You'll learn of the people and stories represented.
Tours are inclusive and emphasize diversity—representation by and of non-white peoples.
Information is delivered in a conversational manner that invites your participation, questions, wishes and longing.
This is time for you. Look. See. Let feelings flow. Let go.
Love,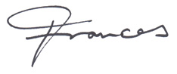 All tours are in the morning. I do not offer evening tours. You choose a tour, then Contact Frances
Beyoncé & Jay-Z Louvre tour
This popular tour prioritizes artworks included in Beyoncé and Jay-Z 's highly acclaimed video, Apes**t (2018). Contact Frances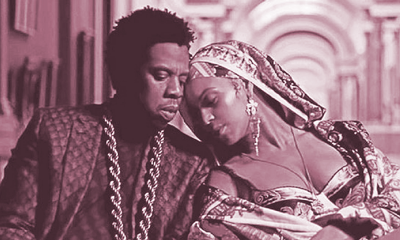 Beyoncé Tour
tour can be combined with an overview of the Louvre by request and includes African and Pacific Arts in the basement. Contact Frances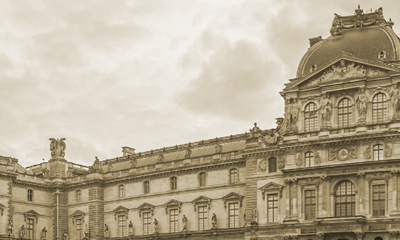 Musee d'Orsay
A collection of 19th century works —most renown are the works of the Realist painter Gustave Courbet, and those of the Impressionist painters. Remarkable sculptures abound; photography and film are well represented. A model of the Opera Garnier and its area can be viewed below a glass floor. Contact Frances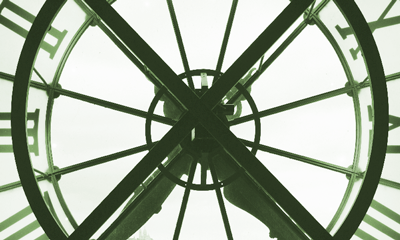 Centre Pompidou
(NB: this museum will be closed 2025-2030 for renovation)
An overview of the museum's architecture and its collections that consist of artworks created in 20th and 21st centuries in all media. It's also a community center housing a library, an auditorium and research areas. Contact Frances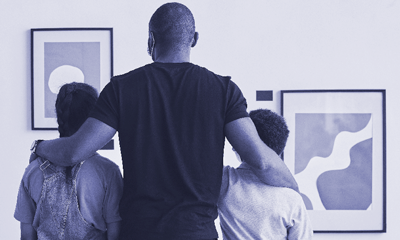 Musée du Quai Branly
This museum is full of First Arts. Frequently there's a show of contemporary African American Artists or an exhibit concerning that history. Contact Frances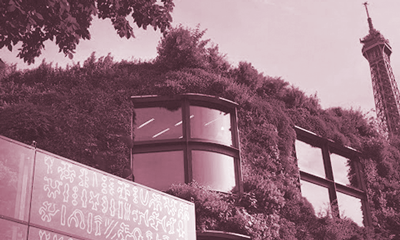 Musée Rodin
This warm intimate museum is the house where Rodin lived and worked during his final years. There's a small collection of the works of his lover Camille Claudel, a woman who influenced him considerably. Contact Frances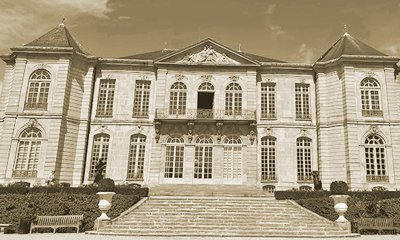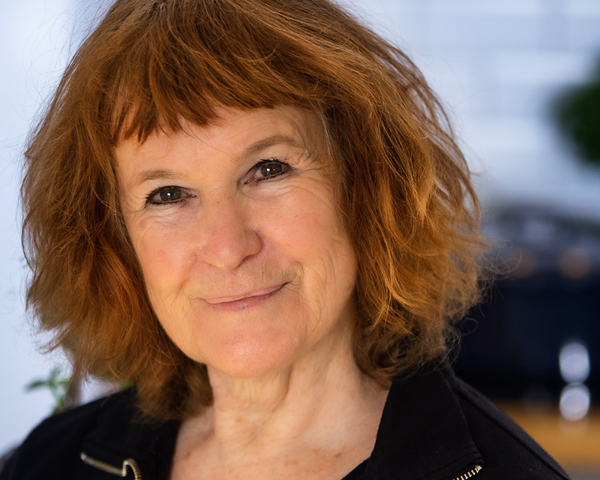 Who I am
I'm an artist, writer and recovering academic. I taught Performance and Installation Art. I also worked as a psychotherapist. I'm interested in the transformation art brings, the joy it offers.
I taught art history at New York University en France, located in Paris. At the University of Colorado, Boulder, I worked as Director of Art & Art History Global Seminars, for the Office of International Education. Courses took place in Paris and Madrid, alternate summers.
On a personal note, my former husband is a Jamaican artist and professor. We have two adult children, who are both artists. I have one granddaughter.
Charteris Art Tours offers me a chance to share my wisdom, knowledge and love of art with adults.
Space and time are essential elements to feel and sense the works. Your tour experience offers you a few hours of self-exploration, and self-discovery.
Art makes you more alive. More aware and sensitized to what is.
Art makes meaning.
Art is meaning.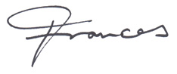 About the tours
Your tours are interactive, inclusive, friendly, fun—we walk, talk, photograph, or record on video.
You're free to share your thoughts and questions as they arise— and as we move through art spaces at the pace of feeling.
You'll receive an overview of a museum's history. You'll see an array of artworks in many different media. You'll hear their geographic and historic context, stories, and sources.
If you like, you'll have time to sit and contemplate.
You'll see the contributions and representation of diverse peoples. Passion abounds as do surprises!
Contact Frances
"My time with Frances in Paris was one of the most memorable and culturally rich excursions of my life. Not only did she play an amazing hostess to the art of Paris, she also introduced me to aspects of the culture there that are hidden from your average tour guide or book. Her extensive knowledge of Parisian art, music, and life not only made her a wonderful guide to all of the most popular and famous attractions in the City of Light, but she was also a wonderful resource for my own pilgrimage making perfect personal recommendations tailored to my own interests. To this day, Paris holds a special place in my heart. I cannot imagine a better person to experience this magical city with."

Emily Choi
"When I met Frances, I wanted to spend more time with her. She is a worldly, experienced, very wise woman that I could instantly recognize I had much to learn from. Being an art lover and museum goer myself, I was an immediate "YES" to learn more from her during one of her art tours.

My preteen, homeschooled daughter and I went on our first tour with Frances were I was completely stunned by the experience. Her knowledge of the art itself was beyond anything I had taken during my university art history classes, but more than that she brought to life the artwork.

She inspires me, and my daughter to look at our own lives in relation to art, invoking more passion, more purpose, more joy. Of course we signed up again and again for other tours.

Once she moved to Paris, we went to another exhibit and it was not the same without Frances. Something drastically was missing. We look forward to the next time we can immerse ourselves into the world of art through Frances taking us on an intimate, expanding, creative, informative journey. I recommend her to anyone-art lover or not, and especially for parents with children that you wish for your children to see deeper into the world of art and therefore deeper into the world of gratitude, beauty, and creativity."

Vanessa Tavernetti
"My time in Madrid has become a defining moment in my life. It is a time I look back to as one of the most beautiful, life-altering experiences I have ever had. I experienced a wealth of music, dance, art, and Spanish culture. I also found peace; when I finally went home after nearly two months, Spain and the Spanish people had moved into a place in my heart I never realized I had before. Thank you to Frances for showing me how to find treasures an unfamiliar country has to offer. She is one of the most knowledgeable, passionate, and insightful women I have ever had the pleasure to travel with. She encouraged me to learn new things, go to new places, and strike out on my own. I would never have known Spain as I came to know it without Frances as my guide and friend. Without her I would never have seen the way the light pours over Madrid in the early morning."

Jade Gutierrez
"I've known Frances Charteris for well over a decade. She is an unbelievable teacher, guide, facilitator, empath and friend. She surprises you, overwhelms you, and challenges you to think outside of yourself. She connects minds and ideas. She teaches you how to live and breathe art passionately. She's honest, critical and constructive. But most importantly, she easily enhances your understanding of art and your relationship to it."

Jerraud Coleman
"Frances is gifted at revealing hidden source and depth within artwork as well as the individual. Her thirst for knowledge, inspiration, creativity, and connection are her tools to share deeper meaning.
Through the lens of Art History, my exploration of Paris with Frances served as a parallel journey of self-discovery. In the way of great teachers, her technique allows space for her travelers to interpret and realize their truth independently. Her encouragement, passion, compassion, and strength of character served as a foundation of trust and respect, which allowed us to experience Paris in a spirit of open exploration.

My time in Paris was as humbling as it was empowering, and when I reflect on my path in life, it is clear when the seed was planted. Frances' teachings and the backdrop of Paris were the canvas to create inspiration in our own lives."

Darcie Carr
"I remember the first time I sat down one on one with Frances. We were in the Musee d'Orsay's cafeteria sharing a meal and discussing the connection between Art Nouveau and Loïe Fûller after a recent tour. As we talked, I realized how comfortable I felt in her presence and how much I appreciated her ability to flow between leader and friend at any time. I will never forget the way she led us through the Musee Rodin. I felt as though she was ushering us through another door that unveiled the inner most truth and story of each sculpture we viewed. It was an unforgettable excursion and lasting memory.

Frances' passion in guiding me through the exhibit Elles at Centre Pompidou remains a source of inspiration. Her fire and connection to the art creates a hunger to know and a confidence to rise towards your highest potential. She always gives you the space to reflect after a tour, and in that time, you witness how far you have extended outside your normal radius. You now realize how motivated you are to seek new perspectives and relationships to your art.

In Paris, Frances safely guide me through the city, awakening me to an artistic history that flows through the streets and buildings encouraging me to source the real energy of what inspires me to communicate and create art. I spent 6 incredible weeks exploring the City of Light, feeling well supported throughout the extent of my stay thanks to her leadership and care."

Esme Kudanis-Grow
"As an artist, my learning and growth with Frances forced me to rethink my creative endeavors, going from timid and limited to bold and effective! Her knowledge of art history is deeply rooted in her own authentic passion for the subject. Frances desires to empower as she educates. She is an educator with a solid legacy of successful pedagogy in every sense of the word. Mindful of a myriad perspectives and experiences she offers her heart and home as a friend, colleague and mentor. My life changed when I met Frances in 2002. Over a decade ago, she opened my eyes to the world & art in a prolific and profound way. If you are considering any travel with Frances be prepared for a transformative and intimate excursion."

Stephanie King
"Frances' program struck a very delicate and important balance of structure and fluidity, which allowed us to see and experience so many amazing things in Paris, without feeling overwhelmed and exhausted. What was only a month or so flew by, but looking back, it's like I was there for at least six months! We stuck to a very specific plan, perfect in scope, filled with museums, delightful parks and authentic restaurants, which is tough with a group. There was also room for improvisation— for seeing how things go, and adjusting as necessary. I personally found this approach to be ideal, as of course you want to make sure you hit the highlights, but you must in the end enjoy it, and absorb the true spirit of Paris. Frances' insider knowledge of the city was crucial, and her love for it infectious. I have many fond memories from my free moments there—a favorite was Marché Mouffetard where we scooped up provisions to make an authentic French Sunday meal. In retrospect that time in Paris cemented my love affair with the City of Light. It has led to career choices enabling me to travel there for work a few weeks each year. Every time I return—stumbling upon corners, cafés, parks or lesser known museums that we visited—memories come flooding back from an experience that made an indelible impact on my life."

Elizabeth Eichholz
"Before meeting Frances and taking her amazing performance class, I was having a difficult time finding my next level of creative work and motivation. I felt disconnected and a bit lost. With her guidance and support, I was able to find something in myself that I didn't know existed. Working with Frances opened up the foundations for a creative life path that I have been on ever since - and rather successfully!

Frances is someone who can bring out the best in you. She creates a safe and secure environment to explore those newfound perspectives. In terms of travel or mentorship, I would highly recommend taking a journey with Frances: it will be a memorable, and potentially life changing experience."

Mark McCoin
"Frances knows Paris like a Parisian, both in terms of its geography and culture, and is able to provide a personal, comforting experience in the City of Light. As a guide, she speaks about art conversationally, with an insightful ease, bringing a depth and richness to museum visits that a solo trip couldn't match. Her knowledge is extensive, unbound by any particular period or movement. Frances deepened my understanding of great Neoclassical and Romantic works at the Louvre, exposed our group to early silent film, facilitated a trip to Monet's home and gardens, and also recommended contemporary galleries. Some of my personal highlights of the trip include a visit to the Musée Rodin and its beautiful sculpture gardens, as well as an Annette Messager retrospective at the Centre Pompidou, in addition to the museum's always exciting modern and contemporary collections. I look back fondly not only on viewing great art, but on nights of wine and laughter at the wine shop down the street from where we stayed. A wonderful, enriching experience."

Amber Smith
"During the summer of 2010, I embarked on an unforgettable summer trip to Paris, France. Looking back on this experience I can so clearly see how the trip was transformative and has helped shaped me into the woman I am today…and it's because of Frances. A person can go anywhere in the world; who you go with is what makes a difference.

Frances helped me learn to relax and live life like a Parisian… I guess you could say I developed a joie de vivre. Frances' curiosity toward the world is contagious. I can truly say that when I returned home to the US I felt like I brought home a bit of her, and ever since, my world is more colorful, more romantic, and more playful. I'm dying to go again—but this time—bring my husband!"

Melissa Framer-Black
"Frances is an energetic and highly cultured guide. Her knowledge of French and of Paris itself made me feel like I had an insider's perspective therefore did not feel like a tourist. Her sharp intellect combined with her innate understanding of art made for a rich and rewarding experience. She has a great sense of humor as well as a natural curiosity about people that makes her an excellent host!"

Rea Boldan
Please use this form to contact Frances, ask any questions you might have, and sign up for a tour!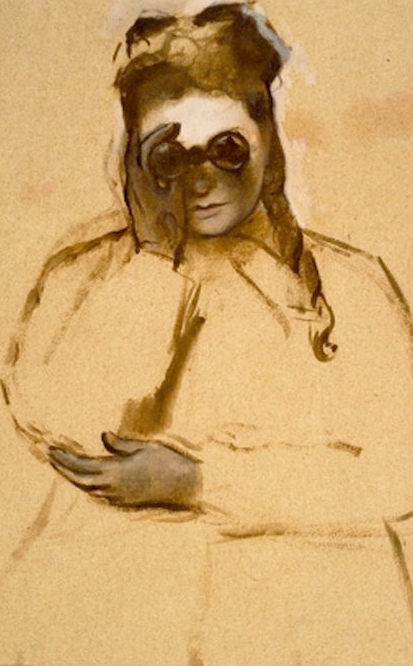 Charteris Art Tours are inclusive and emphasize diversity—the representation of non-white peoples and art created by non-whites.
email: [email protected]
phone: +1 303-828-8874
What'sApp: (+33-(0)7 86 74 10 70)
Comments made at the end of tours:
Who knew Picasso had a Blue Period? Who knew he did realist works?
I never knew there was so much Egyptian art in the Louvre.
That room in the basement of the Louvre with the African and Oceanic art is so spiritual.
I appreciate your approach. Your tour's inclusive. It feels good to be included in the conversation.
I love the stories you tell – it brings the art to life.
I really appreciated the time we had to take pictures and ask questions.
Your in-depth commentary was great. It completely changed how I view art.
Ricki Stevenson's award-winning Black Paris Tours
— vastly expands our knowledge of the AfricanAmerican presence in France and deepens our understanding of the African American magnificent contributions to the United States.